History of Ranta-Keurula
The location of Ranta-Keurula along the Rautalampi route, which is part of the Kymijoki River, has been bringing visitors to the area for thousands of years. The waterways have been easy route during the summer as well as winter. The shoreline of ancient Päijänne used to bevery close to the current main building location. About 6000 years ago the water level used to be 13 meters higher than today. This is also reflected in the soil types at the yard. The yard and the surrounding area are moraine so it has never been sorted by water. Further down the slopes from the yard, the soil is fine sand and silt.Only the imagination is the limit when you can see the Stone Age people moving, fishing and hunting here. They also left behind things that we can still see in the 21st century. The Stone Age residence and the remains of campfires, a kilometer away, are still a living sign of settlement. Similarly, a rocky tool that had fallen near the Ranta-Keurula yard tells its own story.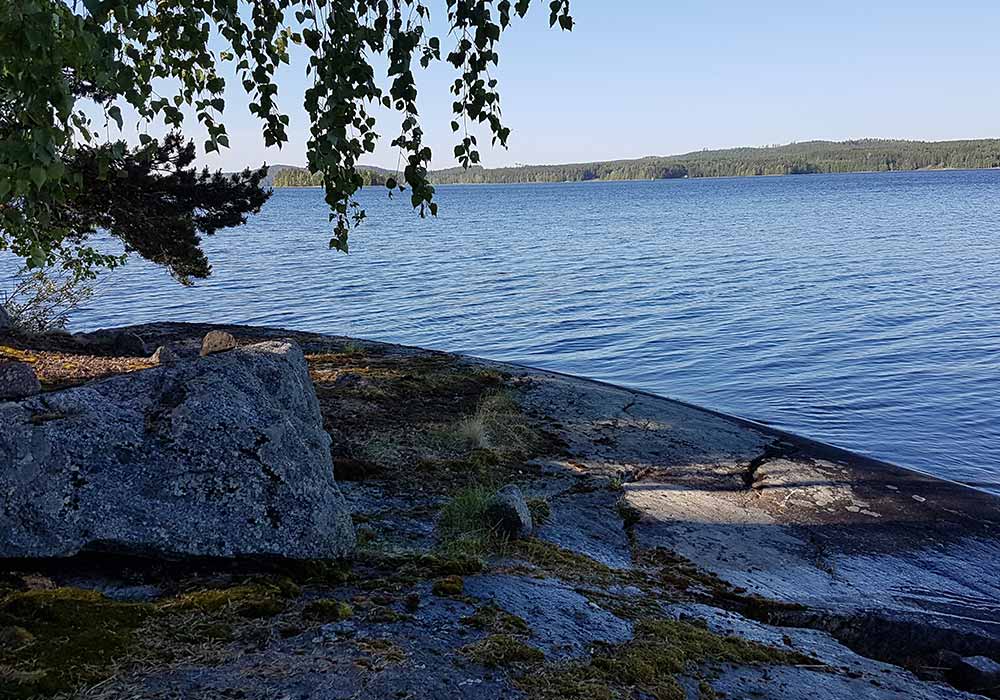 Kynsivesi is an elongated lake about 40km long. The location of Ranta-Keurula is the area between the mainland and the Saksalan Island, to the north of which falls the Hannula rapids and to the south is the narrow Luojinsalmi. The name of the water point is Outamo. It is the name given by the Lapland hikers to the backwater before the strait and the bigger back.
The waterway brought hunters and fishermen from both the south and the north. The people of Häme went hunting in these areas and with the permission of the King of Sweden they had designated places for houses and villages. At the end of 1500s permanent residents remained at the Kärkkälä area, as well as other Central Finland's and Northern Savo municipalities. The beach of Ranta-Keurula has more than 500 years old pine. When a Häme hiker came ashore to this spot, the pine was a tiny seedling in the crack of a rock.
Years pass by and now we live at 21st century. The present family has been here for about 120 years cultivating and caring for the cattle. The whole village of Kärkkälä is open-minded and enterprising. Ranta-Keurula has also had bankat times and a bull from a bull cooperative at other. Now all this you are welcome, Dear Customer, to come see and hear more stories.